ASR Emitter I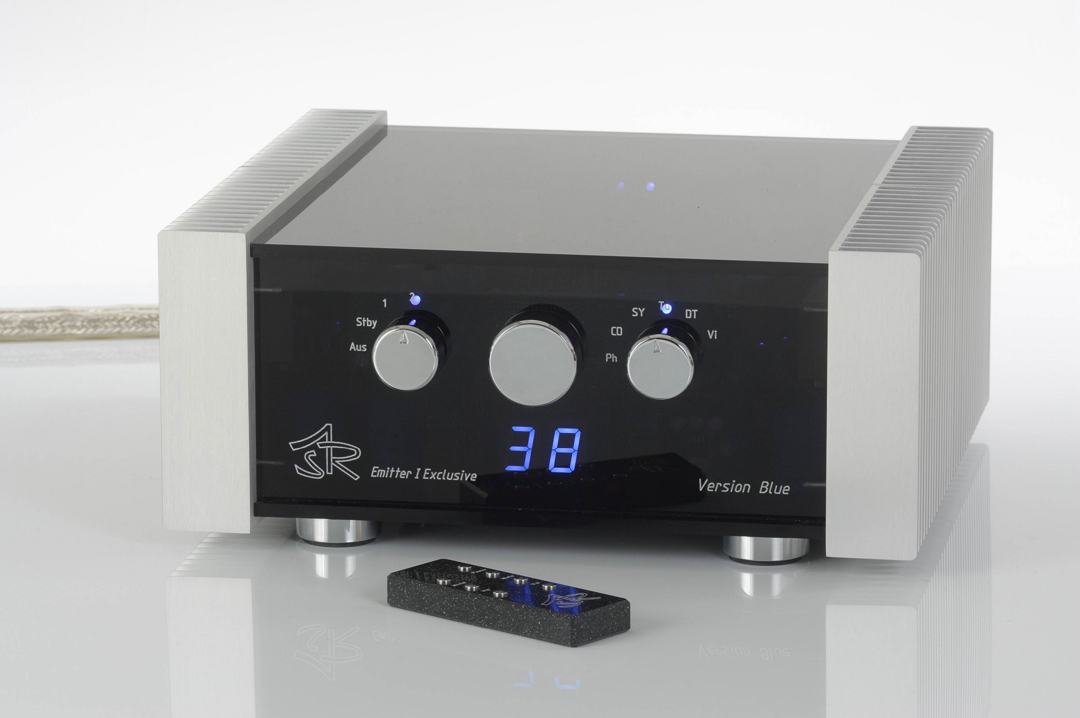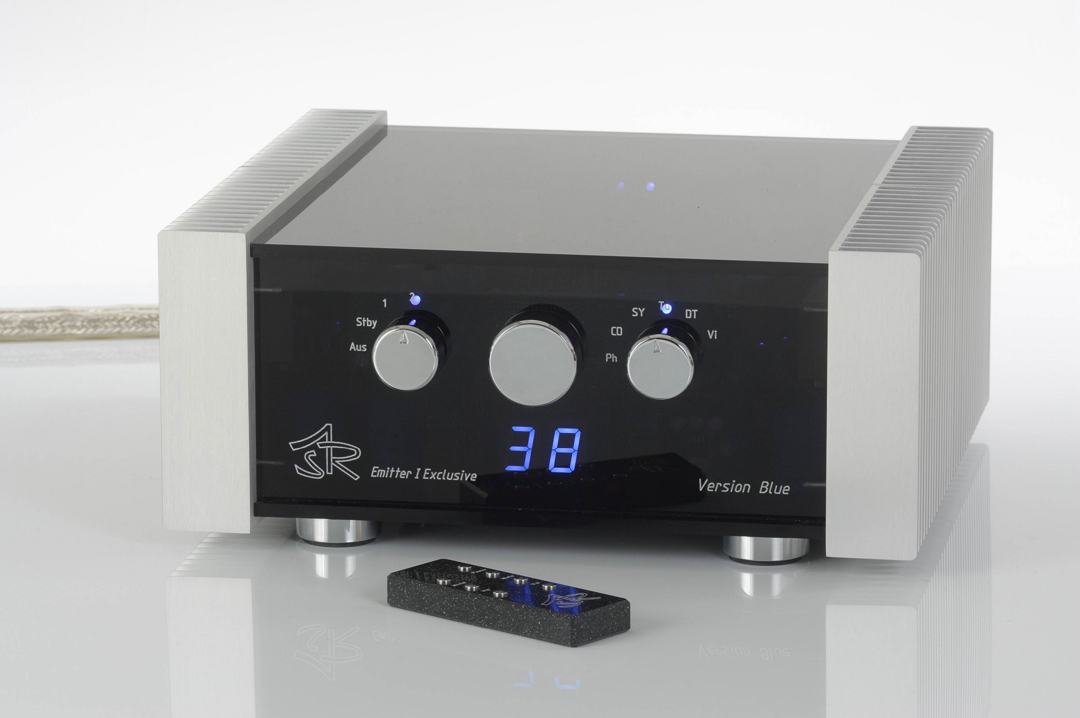 ASR EMITTER I
ASR Emitter I series amplifiers are available in 4 versions.

Emitter I:
Two channel amplifier with acrylic casing, input selector and volume control.

Class A/B technology with 12 Toshiba special audio MOSFETs with high impulse capability.

Mounting bars for the output transistors made from solid brass for low resonance.

Volume control with relay attenuator in 1dB-steps with balance and input level adjustment.

25mm LED display available in yellow or blue as the operational indicator, adjustable in many ways.

6 x RCA line level inputs, relay switched, plus 1 direct input and 1 record output.

Gold plated laboratory grade solid brass RCA sockets with Teflon insulation.

Solid core silver wire for all signal carrying cables.

Large 60 ampere binding posts for cable spades and 4 mm banana plugs.

1 plug in slot for Phono preamplifier circuit board or balanced XLR input circuit board.

Protection circuits to guard against Overload, Clipping, Short-Circuit, Overheating and DC Offset.

Circuit board with extra thick copper traces for the two channels in mirror image symmetrical layout.

External Power Supply module with 3 x PM transformers for Left Channel, Right Channel and Energy Management.

Buffering capacitors with a total of 406,440uF.

Separate rectification for each of the 8 voltages with 32 Schottky rectifiers.

Especially stable power supply with a case of high-quality, very strong steel sheet.

Low loss Neozed high load fuse built in the Power Supply module.

Stable industrial grade Harting power connector for connection to the Control Amplifier module.

Double shielded connection cable to the Control Amplifier module 2m long, other lengths available.

Power cable ASR Magic cord 1.5m long with low loss 21A power connector at the Power Supply.

High quality ASR designed remote control made from Corian controls all functions
Emitter I Options
Balanced XLR input with Switchcraft sockets.

Variable Pre-out for Subwoofer or Bi-Amping.

Elko board with 606,440uF and 63 Volt Elkos.

Elko board with 606,440uF and HV 80 Volt Elkos.

4 x Solid Metal Feet.
Emitter I Clear Blue:
Transparent acrylic casework.

Blue LED display.

Buffering capacitors with a total of 486,440uF.

5 x RCA, 1 x Balanced XLR input.

4 x Solid Metal Feet.
Emitter I Exclusive:
Buffering capacitors with total 606,440uF and HV 80 Volt Elkos.

Balanced XLR input for CD with switchable input impedance.

Feet made from of solid brass for the Control Amplifier module available in chrome or gold.

Power supply with improved equipment for higher performance.

The 3 x PM Transformers are equipped with higher magnetic flux core steel.

Rectification with 56 Schottky rectifiers.
Emitter I Exclusive BPS:
External Battery Power Supply module to power input stage. This is in addition to the Main Power Supply module that powers the output stage.

Buffering capacitors with a total of 1,034,440uF

5 x RCA, 1 x Balanced XLR input.
Specifications for all Emitter I Series:
Frequency range: 1 to 100,000 Hz with+/-1dB, 20-20,000 Hz +/-0.2dB

Signal to noise ratio at the line input: > 88 dB

Rise time: <1 ms

Distortion: maximum 0.01 %

Damping factor: >600

Power consumption in Standby: 0.6VA, Energy Mode 50 VA, Full Power Mode120 VA
Auditions: Emitter I is available for audition at our Melbourne Showroom.
Further information available at the manufacturer website or alternately please give us a call or email to discuss your needs or organise an audition.